Average Ratings
53 Reviews
Starting Price
CAD 49.99/Monthly/User
Pricing Details
Talk to sales at: (877) 729 6671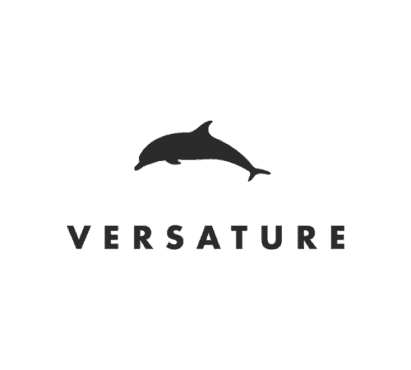 Net2phone Canada (Versature) Reviews and Pricing
About net2phone
Net2phone, formerly known as Versature, is a business phone service provider that helps Canadian organizations drive business performance with uCaaS tools. net2phone is suitable for small businesses. Companies with 2 to 450 employees can use net2phone. It provides a solution for companies struggling with outdated phone systems. It offers a hosted PBX solution, IP phones, conference phones, and headphones and has an in-house, bilingual, Canadian-based support team.
Net2Phone Plans & Pricing 
► Business Lite - CAD 29.99 per user per month
Includes:
Unlimited Calling to Canada, US, and 40+ other countries

Web Phone and Mobile app

Complimentary phone rental (On three and five-year contracts)
► Business Select - CAD 39.99 per user per month
Includes:
Huddle Video Conferencing

SaaS Integrations

2,000 Toll-Free Minutes
► Business Premier - CAD 49.99 per user per month
Includes:
Premium complimentary phone rental

5,000 Toll-Free Minutes

Net2phone Features
SONAR Client Portal
Manage your phone service on net2phone's platform. The online client portal, SONAR, allows individual users to manage their settings and enables advanced user roles to configure general settings such as automatic answering, call routing features. Administrators can monitor system usage and make changes. The features of the SONAR client portal are:
Manage user and account settings

Manage call centre
Huddle video conferencing
Host virtual face-to-face meetings with partners, colleagues, and clients. Make video calls and share the screen with a maximum of 100 participants. Huddle integrates with Google Calendar and Microsoft Outlook for scheduling. The features of Huddle video conferencing are:
Schedule and attend meetings

Secure video communications

Vendor management

Intuitive controls
Insights Analytics
Insights is your business call analysis centre that organizes complex data and metrics to improve decision making, team performance, and operational efficiency. Access call recordings, create performance dashboards and download data to Google Sheets for reporting and analysis. The features of Insights Analytics are:
Performance wallboards

Call centre web header

Call recordings

Google Sheets Add-ons
Net2Phone Review
Pros 
Net2phone is a customer-friendly VoIP service provider in the market. The Net2phone (versature) Customer Service team allows up to 2500 free minutes with its cheapest plan (more free minutes are offered for higher packages).
Net2phone's product integrates with Slack, Google Sheets, KLIP, SalesForce, ZenDesk, and other applications. It provides an analytics dashboard to visualize all data streams in connected applications. The API also permits for custom integration of applications.
Net2phone offers these phones to customers with a 3- or 5-year contract on different plans.
With 2,500 minutes of free calls, uninterrupted onboarding, a customer service team, and data analysis tools, net2phone is a company in the Canadian VOIP industry suitable for small and medium-sized businesses.
Cons
No free trial with the net2phone is available. The basic package costs 29.99, but not cheap.

Initial net2phone customers report that their Active Directories are not updated unless the Versature Team does so.

Net2phone doesn't have a full-featured set of big names like eight × eight or RingCentral. Lack of access controls and connection management. Not suitable for large companies and organizations. There are no web training services.

The most common criticism is that call quality is sometimes not the best, especially video conferencing. But it always depends on the network load and the number of performers on the active call.
Verdict-Editorial
Since 2003, net2phone's customers have achieved professional phone solutions. They invest in communities that support them. The net2phone Canada is rated 1-1-1 for corporate philanthropy-this means that they mortgage 1% of their stock, 1% of their time, and 1% of their services for charitable endeavors. They develop collaborative partnerships with their channel partners.
FREE VoIP Quote in minutes!

Just a few more questions...

Let's get your name right.

We are preparing your quotes.
Get FREE VoIP Quote in minutes! Fill the details below
Just a few more questions...