Average Ratings
2 Reviews
Starting Price
$10 USD/Monthly/User
Pricing Details
Talk to sales at: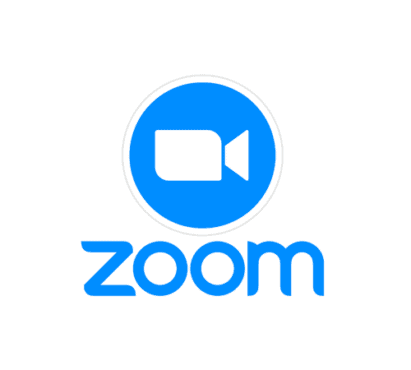 Zoom VoIP Reviews, Features & Pricing
About Zoom
Built on the simple, reliable, and secure Zoom platform, Zoom's full-featured Cloud Phone integrates all work communication and collaboration into a single system. Available in over 40 countries, the Zoom Phone supports incoming and outgoing calls over the Public Telephone Network (PSTN), with extended coverage through your carrier's offerings.
Zoom VoIP System Features
Zoom one
Virtual Meetings
Team Chat
Online Whiteboard
VoIP Phone System
Call
Conversation Intelligence
Email and Calendar
Conference Room Systems
Zoom spaces
Connected Conference Rooms
Workspaces
Zoom events
Event Platform
Online Webinars
Community Events
Zoom Business Phone System Plans and Pricing
Zoom one
Basic-Free
Meetings - up to 100 attendees
40-minute limit
Team chat-Group chat and file sharing
3 Whiteboards
Pro- $15.92 USD/month/user
Meetings - up to 100 attendees
Three whiteboards
Team chat - group chat and file sharing
Cloud storage - 5 GB of storage
Business - $22.05 USD/month/user
Meetings-up to 300 attendees
Whiteboard-unlimited whiteboards
Team chat-Group chat & file sharing
Cloud storage-5 GB of storage
Enterprise- Contact Sales
Meetings-Up to 1000 Attendees
Phone-full-featured PBX
Team chat-Group chat & file sharing
Zoom rooms
Zoom phone
Pay as you go - $10 USD/month/user
Extension to extension, inbound and outbound calling- All outbound minutes will be metered.
US & Canada number
Domestic SMS & MMSAvailable for US & Canada numbers only with the purchase of a calling plan. Available to use for direct numbers (not company numbers).
Make & receive calls from multiple devices and apps.
One management portal
Unlimited Regional Calling - $15 USD/month/user.
Make & receive calls from multiple devices and apps.
One management portalProvision and manage users, monitor call quality and usage data in the Zoom centralized admin portal
Pro global select - $20 USD/month/user
Unlimited domestic calling among 40+ countries and territories
Direct dial number
Make & receive calls from multiple devices and apps.
Make & receive calls from multiple devices and apps.
Zoom Webinars - $85.74 USD/month/license
Unlimited webinar sessions for a maximum of 30 hours each
Ability to export registrant and attendee lists
Integrate with CRM and marketing automation tools
Monetize your webinar through paid registration
Record your webinar in the cloud
Access to post-session reporting
Zoom Events - $99 USD/month/license
Emphasize your marketing message with custom calls to action
Host multi-session, multi-track, and multi-day events
Customizable registration and ticketing options
Event hubs
Add your green room to each Webinar or Event session
Attendee networking with customizable audience profiles, 1:1 chat, and post-event networking analytics
Zoom rooms
Zoom rooms licenses - $52.57 USD/month/room
Zoom rooms Enterprise - $52.57 USD/month/room
meeting rooms
wireless proximity share
Wireless multi-share
720p HD video & audio
Supports a maximum of 1,000 video participants or 10,000 webinar viewers
Unlimited Digital Signage
Unlimited Scheduling Displays
Room management
Touch interactive whiteboarding and co-annotation
Lighting and environmental room controls
Supports up to 10 room controllers
Supports up to 3 displays
Supports unlimited cameras in the room
Works with Appliance hardware and an open hardware ecosystem
Calendar integrations with Office 365, Google, and Exchange
Zoom Contact centre-contact sales
Webchat, SMS, voice & video channels
Video waiting rooms
All PSTN/Voice minutes will be metered.
Agent profile management
Per-agent licensing
Pros
Zoom operates from a smartphone, so it won't need a laptop to launch the application.
The app is suitable for video calls and meetings and has 40 free minutes per meeting. If you need more time, you need to buy.
Ability to check call quality on the admin dashboard.
Cons
Setup has to be done before initiating a call because you cannot change it in the middle of the session. We have to cancel the session and continue using VOIP again.
Sometimes it takes work to connect to a meeting. It consumes time to get used to it.
It consumes a lot of battery power, which is a problem if you are in a remote location without power.
Editorial Verdict
Zoom offers business calling features, toll-free numbers, call queues, and IVR. It is a VoIP solution for companies with low call volumes.
Pros: Nice call quality.
Cons: I feel some tools are lacking.
Overall Experience: Zoom Phone integrates with 52 business tools. However, more is needed for large companies working with multiple productivity tools.
Pros: Offers toll-free numbers.
Cons: Doesn't provide international numbers' options.
Overall Experience: Zoom Phone offers local and toll-free numbers on all its plans but doesn't provide vanity and international numbers' options.
FREE VoIP Quote in minutes!

Just a few more questions...

Let's get your name right.

We are preparing your quotes.
Get FREE VoIP Quote in minutes! Fill the details below
How many employees use the system:
Just a few more questions...
Business location & name: