Average Ratings
42 Reviews
Starting Price
US$29.99/Monthly/User
Pricing Details
Talk to sales at: (866) 925 1348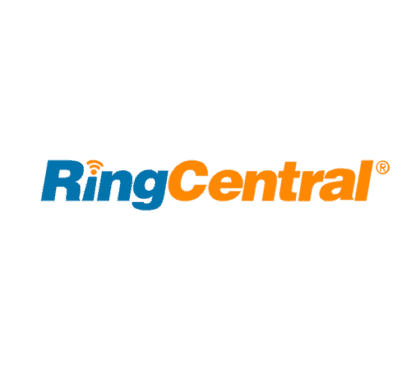 RingCentral Canada VoIP Reviews, Features & Pricing
About Ring Central
RingCentral offers an integrated and secure solution with global PBX services in more than 40 countries, international phone numbers above 100 countries, budget-friendly regional and international calling plans, emergency services, regional QoS data centers, multi-location management, device charging, and localization of services in 17 languages. 
Ring Central Cloud-Based Business Phone Features
Cloud phone
Ring Central's calling features are designed to give you a flexible, mobile, and robust cloud phone system. Choose from various available phone numbers, install the apps on computer, smartphone or tablet, improve communication with call forwarding, call flip, and more. Their features are given below:
Local numbers
Toll-free and vanity numbers
Extensions
Presence and head-up display
Call delegation
Call screening
Call forwarding
Call flip
Call park
Administration
Provide, manage, and retrieve information anywhere with management and analysis tools. While on the go, start employee transfers, additions, and transfers right away. Make it easy to manage multiple locations and numbers and get visual representations of your IVR system for easy editing. The following features are provided:
Cloud PBX
Greetings 
Multi-level IVR
Music on hold
Dial by name directory
Number porting
Multisite management
Call monitoring
Call logs
International
Exclude the cost and complexity of managing multiple phone systems, take advantage of simplified number management, and ship devices internationally. The features are:
Global MVP
International calling
International numbers
Video
Experience HD quality web, audio, and video, as well as one-click functionality and webinar capabilities with RingCentral MVP. The features are given below:
Video conferencing
Audio conferencing
Cloud telepresence
Message
Work with team messaging, file sharing, SMS, tasks, and more. The features are:
Team collaboration
Business SMS and MMS
Message alerts
Security
Stay connected between outages and network attacks with systems supported by seven levels of security. The features are given below:
Secure VoIP service
Single sign-on
Data center
Roles and permissions
Analytics
Get real-time, in-depth insights with our advanced call management systems and analytics. Customize your dashboard with over 30 pre-made key performance indicators (KPIs) and get in-depth QoS reports for system-wide quality and a full view of real-time troubleshooting. The features are given below:
Analytics Portal
Performance reports
QoS reports
Live reports
Ring Central App
You can receive a quick and easy access to all your RingCentral services, including the RingCentral mobile and desktop app. Switch between phone calls, video meetings, and team chats seamlessly, keeping you and your team more connected, focused, and productive.
RingCentral Cloud-Based Business Plans and Pricing
► Essentials - Message, Phone
US$ 29.99 per user, per month
Maximum 20 users only
Business phone or toll-free numbers
Unlimited calls within US/Canada
Enhanced Business SMS
Voicemail-to-text
Team messaging
Document sharing
► Standard - Message, Video, Phone
US$ 37.99 per user, per month
All Features of Essential, Plus:
Unlimited number of users
Business phone numbers for above 100 countries
Unlimited Internet faxing
Unlimited audio conferencing
Video meetings with 100 participants (maximum)
Meeting duration up to 24-hour
Quality-of-service reports
Integrations include Microsoft 365, Google Workspace, Slack, etc.
► Premium - Message, Video, Phone, Open API
US$ 44.99 per user, per month

All Features of Standard, Plus:
Automatic call recording
Single Sign-on
Multisite admin and management
Maximum of 8-digit extensions with site codes
Hot desking
Advanced call handling, including whisper, barge, etc
Video meetings with a maximum of 200 participants
Real-time analytics
Popular CRM integrations with Salesforce, Zendesk, etc.
Industry-specific integrations with Canvas, Smarsh, etc.
Developer platform and custom integrations
► Ultimate-Message, Video, Phone, Open API
US$ 49.99 per user, per month

All Features of Premium, Plus:
Device status reports
Device status alerts
Unlimited storage
Pros
With an entry-level plan starting at $ 25.99, RingCentral is cheaper.
RingCentral plans lower prices based on one-year commitments.
The Internet is slowly becoming more widespread worldwide as wired Internet services are faster and more reliable than wireless services. Mobile networks have become loyal, but they cannot keep up with the speed of wired networks. 
RingCentral offers a long list of integrations, the most popular being the integration of Office 365, Slack, Google Workspace, and CRM with Zendesk, Salesforce, etc. 
Cons
To access the RingCentral VOIP network as a digital phone, you must download the mobile application.
Calls to RingCentral's VOIP phone will use Internet data, while calls to Rogers Unison's system use no Internet data.
You can use only one number with one device in the RingCentral VOIP system.
Verdict Editorial
Unlike some other providers, where the calls are transmitted over its mobile network, RingCentral, a VOIP provider, carries calls over the Internet. As a result, your staff can stay connected with customers and colleagues without the added expense of buying a separate phone.
FREE VoIP Quote in minutes!

Just a few more questions...

Let's get your name right.

We are preparing your quotes.
Get FREE VoIP Quote in minutes! Fill the details below
Just a few more questions...