3 Best VoIP Services For Home Office In Canada 2022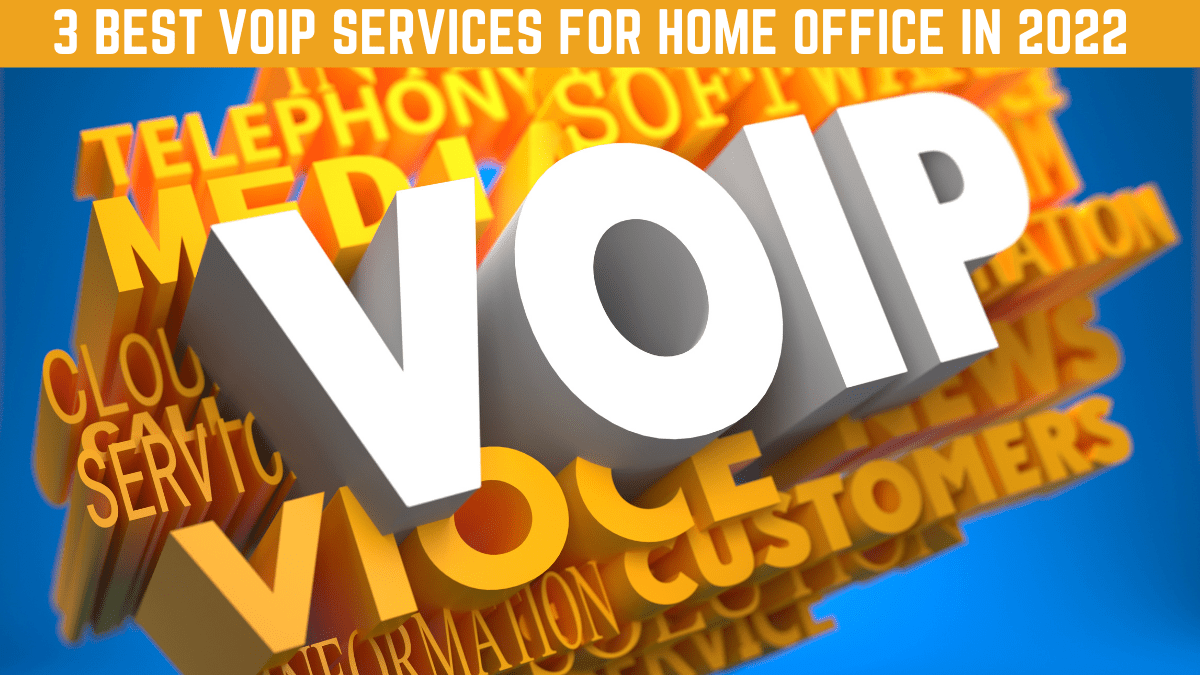 The best VoIP services for home office makes it easy and convenient to manage calls, chats, and video conferencing.
Thanks to mobile VoIP applications such as VoIP (Voice over Internet Protocol), phone systems are now an accessible and unique way to make phone calls. The advantage of home VoIP services is that they are usually much cheaper than landline services. With the advent of VoIP phone solutions, anyone with a stable internet connection can access VoIP-based phone services at an affordable rate.
Many internet providers and cable TV companies offer residential VoIP solutions to existing customers. Although they are usually functional and do what they need, they lack the advanced features that include dedicated VoIP providers.
However, due to many options on the market, it can be challenging to choose the best VoIP service for home use.
Is the cheapest option good enough? Or should you look for something a little more expensive that gives you access to more advanced tools?
We analyzed the available options to help you choose the best VoIP service provider for your VoIP-enabled home phone.
So without much further ado, let's take a look at some of the best VoIP telephone services for your home and office.
Intratel is a reliable provider of VoIP business phone lines in Southern Ontario with Hosted PBX (Cloud PBX) and local phone systems. Business VoIP phone lines utilize telephone and Internet technology to deliver enterprise-grade features to small and medium-sized businesses. For more than ten years, companies, both small and large, have relied on Intratel to eliminate the expensive phone systems of the past in favor of robust VoIP phone services for home and office.
Advantages:
99.99% Network Uptime: 
The servers are located in the Tier 3 Canadian Data Center. Intratel partners with only the top tier 1 carriers to ensure the reliability and quality of their connections are second to none.
97% Customer Retention:
Intratel enjoys a 97% customer retention, which is the highest in the business communication industry. This is a testament to its formidable reputation and a major reason why we recommend it.
No agreement:
Another thing we like about Intratel is the fact that you don't have to go through a lengthy sign up process or register to avail of their services.
Dedicated Solutions:
Intratel's VoIP solutions are not prepackaged. They know your business has unique needs, and thus help you get the correct number of lines and features to facilitate high productivity and meaningful communication with customers at no extra cost.
Value for money:
Intratel offers some of the most affordable VoIP phone services in GTA.
Focused on GTA:
Headquartered in GTA, Intratel provides regional businesses with advanced communications solutions.
Although RingCentral is primarily aimed at business users, it is an excellent option for those looking for something a little more potent than the average residential VoIP service. It comes with many features like messaging, video calling, and a powerful group calling interface, but it's a little expensive.
The required subscriptions include unlimited calls to the USA and Canada, voice-to-text features, access to a powerful messaging interface, and advanced mobile apps for the single user.
If you want access to the video calling interface, you will need to upgrade to a standard plan. It also integrates with unlimited online fax, audio and video conferencing, and other software.
net2phone, formerly Versature, is a professional phone service provider that helps Canadian organizations increase business performance with uCaaS tools. net2phone is perfect for small businesses. Companies with 2 to 450 employees can utilize net2phone. In addition, it provides a solution for companies with legacy phone systems. It provides hosted PBX solutions, IP phones, conference phones, and headphones and has an in-house bilingual support team in Canada.
Features:
SONAR client portal
Huddle video conferencing
Insights analytics
Advantages:
net2phone is a customer-friendly VOIP service provider in the market. The Versatile customer service team allows up to 2,500 free minutes with cheaper plans (more free minutes are offered for higher packages).
The Net2phone product is integrated with Slack, Google Sheets, KLIP, Salesforce, ZenDesk, and other applications. Provides an analysis dashboard to visualize all data flow across connected applications. The API also allows custom integration of applications.
net2phone offers this phone to customers with three or 5-year contracts on different plans.
With 2,500 minutes of free calls, ongoing onboarding, customer service teams, and data analysis tools, net2phone is a company in the VOIP industry suited for small and medium-sized businesses.