About Us
VoIP Reviews is a one-stop-shop portal for finding the best value VoIP Service Provider for each operation and the best deals.
VoIP Reviews is a one-stop-shop portal for finding the right VoIP phone system for each operation and the best deals from the most trusted providers in the market. VoIP Reviews helps customers like you save time and valuable resources from browsing through countless systems on your own, and instead provides you with select systems from the most reputable providers, so you can get started on leveraging enhanced communication features.
At VoIP Reviews, our goal is to make your transition to advanced call management and cloud-based platform as smooth as possible. That starts with finding the right provider according to the features and capabilities you need, available budget, and installation requirements. VoIP Reviews compiles all these details in a comprehensive guide, so you can find the right system that best supports your goals.
Our Guarantee
VoIP Reviews is committed to working with only the most trusted providers in the market. Our guarantee is utmost transparency and comprehensive, side-by-side comparisons, so you can make an informed purchase that informs the future of your enterprise. VoIP Reviews carefully reviews the leading VoIP phone systems in the market and strives to present users with complete information on numerous options available. Plus, the in-depth reviews and product summaries we provide also include guides to VoIP functionality and its unparalleled benefits for both small businesses and large enterprises.
VoIP Reviews is also committed to providing information about the best VoIP phone systems independent of any provider in the market. Our objective guides and reviews are designed to help real customers like you leverage the powerhouse performance of VoIP phone systems without being limited to a single provider. At the end of this process, we aim to match you with a VoIP phone system that best meets your operational requirements.
Leverage Insights from an Industry Leader
VoIP Reviews is a market leader in the business of VoIP search. Our process is informed by a strong commitment to customer experience and success. As a result, we have cemented our brand as a trusted VoIP search platform that countless businesses of varying sizes and operational requirements rely on to provide valuable insights into the competitive VoIP market and the latest features, capabilities, and integrations to look out for and subscribe to. Our curated VoIP search process has yielded multiple options and innovative new solutions for customers like you, and as a result, we have helped countless businesses streamline their communication strategy using the most advanced tools in the market.
Customer Support
The fact is, we're all customers of any number of businesses and very well understand why customers need what they need at a given time. The way we do business is constantly changing, and with it, the types of products and services that customers need.
At the core of our process at VoIP Reviews is the customer experience. Just like you, we know the value of leveraging even the smallest customer interactions and turning these into lasting relationships — and it's why we do what we do. Guided by a strong commitment to customer success, we aim to equip you with all the information you need to sign up with the right provider and get the services you need to grow your business.
Are you looking for an integrated communication platform? Don't get lost in the search. VoIP Reviews regularly researches and compiles everything you need to know about VoIP phone systems so that you can keep up with the changing demands of customer support as communication moves to the cloud. Find out the latest in VoIP technology and compare affordable, cost-effective plans only from the most trusted providers in the market.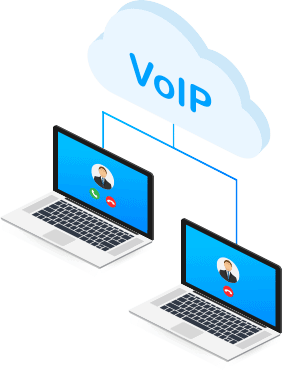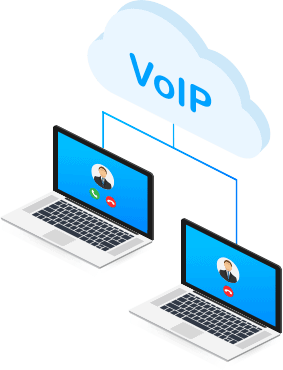 FREE VoIP Quote in minutes!

Just a few more questions...

Let's get your name right.

We are preparing your quotes.
Get FREE VoIP Quote in minutes! Fill the details below
Just a few more questions...