6 Major Tasks your Business can do with VoIP Service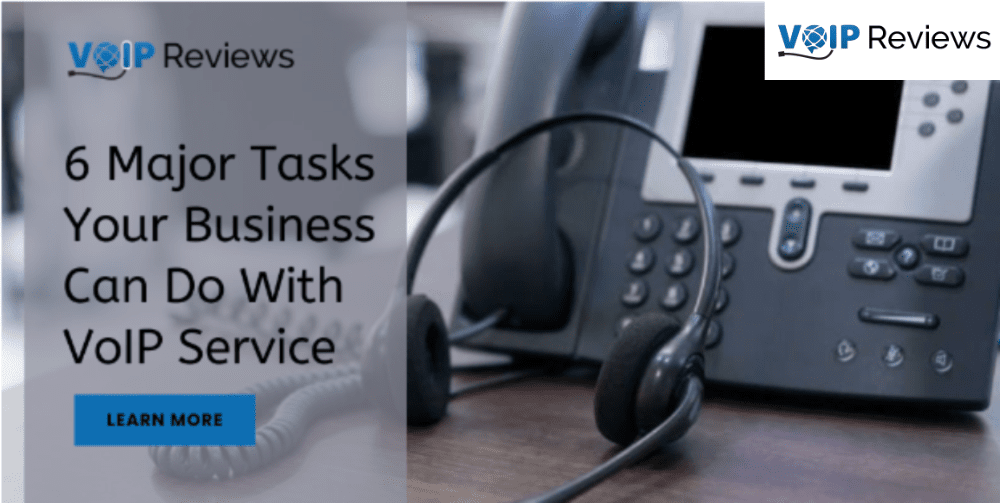 A surprising number of companies still use landlines. In the modern internet and high-speed data world, this may be the moment to switch to a more modern connection option – VoIP or a cloud-hosted system. VoIP phone service offers businesses a lot that a regular landline cannot.
Here are some significant tasks your business can do with VoIP service:
1. You can call without a phone.
VoIP applications are available for mobile and desktop, turning almost any device into a calling machine. This flexibility can be beneficial in different business environments where fast communication is required.
You can quickly enable smartphones, tablets, laptops, and desktop computers to make phone calls via VoIP telephony. If your cell phone batteries die or you want to save minutes on a limited phone plan, you can still make important phone calls with these VoIP-enabled devices.
2. You can use a local number for an international presence
Making international calls using VoIP is cheap. You also have the added benefit of creating local phone numbers – wherever your customers are.
Do a lot of business in Canada, for example. You can have a local number that your business partners can call to negotiate with you while you're in the US because VoIP allows you to have a local presence anywhere.
3. Convert voicemail messages to emails or texts
Many professional VoIP service providers bundle voicemail transcripts into their service for an all-inclusive price. This feature instantly transcribes all your voicemail messages, converts them to text or email, and delivers them directly to your inbox.
Save time listening to voicemail messages while getting the critical information you need to make business decisions. You can always listen to the entire message later, but transcription is a great option to get important information quickly.
4. Huge cost savings
Considering business costs, you want to minimize what you spend to maximize what you earn – but not at the expense of quality and performance. The great thing about VoIP services is that you get the best of both.
VoIP plans are more affordable than any landline phone service, especially when you get international rates. With VoIP, you'll pay depending on how many features you need. It offers improved performance and many useful options at no extra cost. So you can save money and at the same time get free features that help improve your business.
5. Direct your calls wherever you want
Most VoIP services allow you to be very specific about where and when you want your calls to go. You can set calls to multiple phones or go straight to voicemail without your phone ringing once.
Therefore, if you are still determining where you will be during the day, you can be sure that the call will still reach you. Or, if you're working on an essential task or meeting, you can ensure you won't be disturbed.
6. Transfer calls seamlessly between your devices.
If you're on an important call with a business customer that you've been waiting for, VoIP makes it easy to divert that vital call to any number you want. So if you get a call on a business line while you're in the office but want to stay on the call while you're on your way to lunch, you can quickly transfer the call to your cell phone.
Conclusion: Lots of pros but no cons
A business needs to use the best tools available to keep it competitive. When you consider business phone service, VoIP wins. Offering many advantages without any downsides, VoIP is likely to become the standard telephone option for all businesses in the future. For any company that has yet to embrace this technology, now is the time to do so. voipreviews.com provides the best VoIP Services at affordable prices.