The Future of VoIP Phone Systems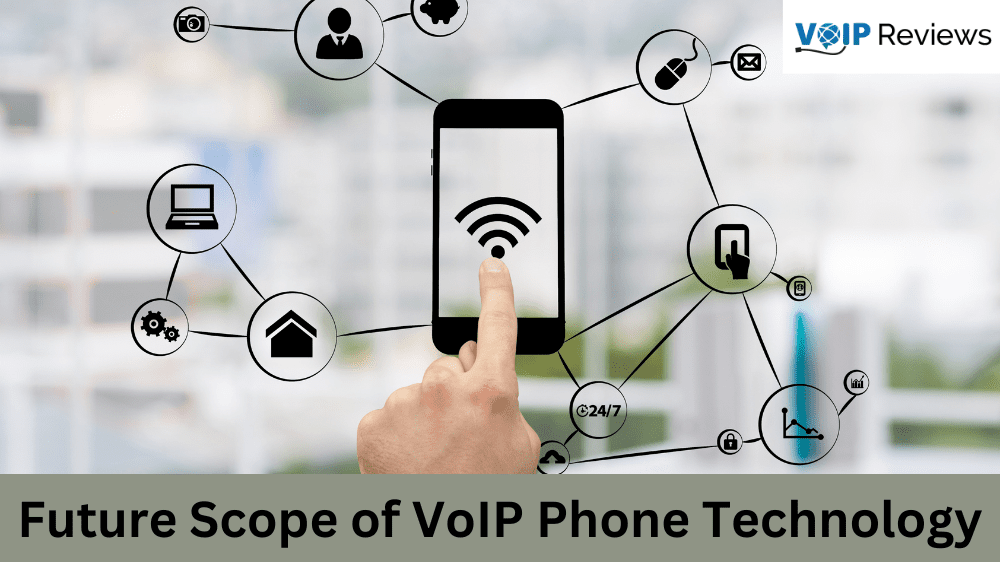 VoIP phone systems are the foundation of many corporate communication strategies. The ability to make and receive calls over the Internet enables businesses to reduce costs and stay connected wherever they are. So, many experts consider VoIP the key to future business prosperity.
The benefits of VoIP services are numerous. Despite this being a popular connectivity option, the technology is still evolving.
The future expectations of VoIP:
1. Demand for Unified Communications
Employers are finding that unified communications systems allow workers to communicate faster and more efficiently, freeing them up valuable time to work on other things.
The first significant benefit of a unified communication system is that it creates a single point of contact for every team member. So, you have a mailbox to check when you start work and a stack of letters waiting for your reply. Unlike email and phone calls, there's no need to switch between multiple apps and accounts.
Tools are designed to provide unified communications and collaboration solutions that are easy to deploy for businesses and vendors.
2. Integration with the Internet of Things
As IoT grows, so will VoIP phones because they can do more than just make and receive calls.
There are many things to consider. For example, the future of VoIP phones depends on broadband connections.
A strong and stable connection is essential to ensure VoIP phones work properly with all the features they can provide.
5G and quality of service
5G network has great potential to improve VoIP quality. 5G is the fifth generation of mobile networks and has internet speeds 100 times faster than 4G. 5G can handle large volumes of calls even in high-traffic areas, has a broad signal range, and can prioritize network packets to ensure a smooth VoIP experience.
It's easy for businesses to reliably host extensive audio and video conferencing sessions with an increasingly distributed workforce and customer base.
4. Cloud computing
The cloud is a boon for large and small businesses more than email, remote work through VoIP calls, and other virtual communication methods—Cloud computing taps into the Internet's essence: storing and sharing information.
Forecasters expect most companies to move from on-premises PBX to the cloud in the next two years. It will provide high fidelity voice quality, optimal scalability, and a unified communication system – without location restrictions – throughout the enterprise.
Great companies are built on excellent communication between every employee. VoIP phone systems are flexible and robust, giving you more ways to communicate. You may be available in the office or away from the desk; you'll never have a reason to miss an important call again. VoIP phone systems can help you save time and money and promote your company's growth.
Digital conversion
The main advantage of traditional business VoIP phone systems is voice over IP. Voice communications between you and the other users of your IP connection are converted into digital codes that are then sent over the Internet to be picked up by other IP users who may be anywhere in the world. If all communications within the company are performed this way, there is no need to purchase additional telephone equipment.
Session Initiation Protocol
But in residential environments, IP phones are used for a different purpose. With the IP phone system, you can use your regular phone to call people in your local area. Since calls are not on the public Internet like traditional telephony, you effectively bypass the local phone company's exchange system. And instead, go directly to the person you want to contact. This process is known as session initiation protocol (SIP). It is an essential part of making an IP phone so desirable.
The session initiation protocol is controlled via an Ethernet cable that your local VoIP service provider uses to connect to the IP phone system. The hub cable also finds the port number the phone should be connected to and the time of connection, and it starts connecting to the IP network. If you want to connect your home computer IP phone to voice and data systems, you need an Ethernet cable capable of carrying IP phone signals, and you need to use a high-speed connection to make those phone calls.
VoIP service providers deliver the VoIP services mentioned above at different price points. You can find the right service providers according to your requirements and use their services to upgrade your organization.