5 Best Auto Attendant Phone Systems in Canada – 2022 Edition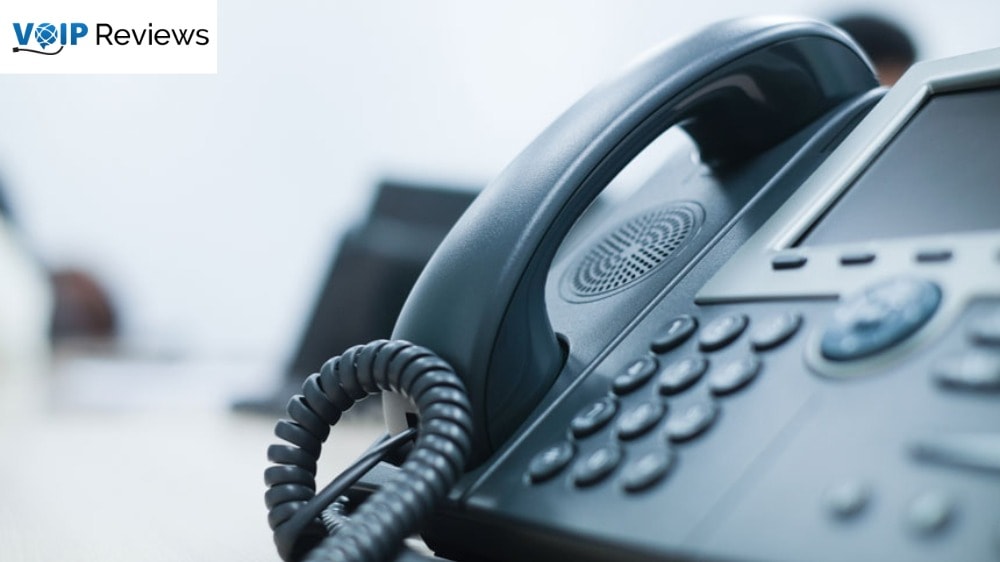 Business VoIP features like Auto attendants facilitate the customer experience by helping callers get the information they need without holding or diverting their calls.
Here, we outline the ten best auto-attendant tools for business phone systems that keep first call accuracy – and customer satisfaction levels – high.
Auto-attendant capabilities work well for businesses that do not require automatic speech recognition, natural language processing, or conversational AI functions.
The auto-attendant has day and night mode features. When you configure day and night mode, your business may have all calls to ring the number four times and then forward the call to the auto-attendant. When night mode is activated after a specific time, calls will be automatically sent to the auto-attendant as no agent is available.
What Is An Auto Attendant?
Auto Attendant is a business phone system that answers and directs inbound calls to an automated greeting or menu system based on caller response.
Also called Virtual Receptionists or Automatic Receptionists connect the caller to the best available agent or department based on the information provided by pronunciation, dial pad touch-tone input, or the exact phone number called.
Multi-level auto attendees play pre-recorded messages that give the caller additional options after selecting the section or agent they need.
In addition to assisting agents during peak call volumes, automated attendees provide customers with a high level of self-service that prevents them from interacting directly with the agent.
Thus, agents can make more outbound sales calls or help clients with more complex issues. Also, present automatically following the default call route (also called "call flow"):
Help the caller decide which department/person they want to talk to

Prevent inbound callers from disconnecting and re-dialing phone numbers

Forwarding calls to voicemail or other phone numbers when the agent is not available

Automatically divert incoming calls

Provide basic information like caller opening hours, location, or weather / COVID updates.

Hold the call until the live agent is available.
Canada's Best Auto Attendant Phone Systems Provider 
Almost every VoIP provider offers an automatic answering feature as part of their integrated monthly phone service package.
The providers listed below have automated partners to configure easily and are ideal for small businesses or startups.
1. Intratel
Intratel is a provider of Internet telephone communications / VoIP phone systems and solutions. They use innovative and full-service capabilities to provide your business with affordable, reliable, and specialized telephony solutions. Intratel's network is 100% owned and operated in Tier 3 Canadian Data Centres. 
The automated attendant answers the call simultaneously, allowing the caller to easily connect to the appropriate extension using the voice menu system- this means that the phone lines are never busy. Furthermore, if no one is available to take the call, the call can be queued up or sent to voicemail. Therefore, there is no requirement for a call centre with a virtual receptionist in Canada in another time zone.
Ability to answer more calls

Call flow management

Minimize the hold time for callers

Improve customer experience

Cost savings
You can know additional information about available features and plans in our intratel voip review.
2. RingCentral MVP
RingCentral MVP (Messaging, Phone, Video) is a UCaaS solution designed for businesses whose daily call volume is higher or whose call volume exceeds the number of their existing agents.
The multi-level auto-attendant feature is available on all four RingCentral MVP paid plans, ranging from $ 19.99 to $ 49.99 per user per month.
Other essential features of RingCentral include:
24/7 customer support

Premium automatic call recording 

Premium Salesforce Integration
You can get additional information about available features and plans in the RingCentral VoIP review.
3. Dial pad
DialPad is a cloud communication platform that offers multi-level auto-attendant with its calling plans.
DialPad allows users to record or upload custom greetings and offers call routing strategies to ensure appropriate caller navigation.
Other vital features of Dialpad:
IVR inventory analysis

Prefer call flow

Custom message
Read more in our Dial Pad Price Guide.
4. Net2phone (Versature)
net2phone, also known as Versature. They are a business phone service provider that helps Canadian organizations drive business performance with uCaaS tools. net2phone is also suitable for small businesses. Companies with 2 to 450 employees can use net2phone. It provides a solution for companies struggling with outdated phone systems. It offers a hosted PBX solution, IP phones, conference phones, and headphones and has an in-house, bilingual, Canadian-based support team.
Manage your phone service on net2phone's platform. The online client portal, SONAR, allows individual users to manage their settings and enables advanced user roles to configure general settings such as automatic answering call routing features. Administrators can monitor system usage and make changes. The features of the SONAR client portal are:
Manage user and account settings

Manage call centre
You can get additional information about available features and plans in the net2phone VoIP review.
5. Cogeco
With a premium attendant and automated receptionist service, it's like having your assistant designed to meet the needs of different departments. In addition, Cogeco's customer portal allows you to control the configuration of your phone system and easily manage calls and contacts.
PBX platform hosted by Cogeco is designed to keep your internal and external communication intact. The following are some of the features.
Auto-attendant

Anonymous call rejection

Call forwarding
You can get additional information about available features and plans in the Cogeco VoIP review.